ABOUT THE AUTHOR
---
---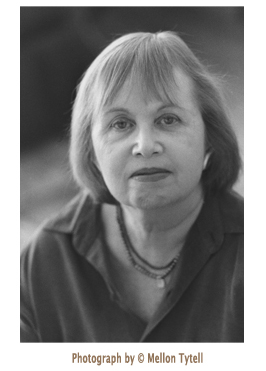 Joyce Johnson (née Glassman) was born in 1935 in New York, the city that has been
the setting for all her books. At eight, she began her brief career as a child actress,
which included a role in the original Broadway production of I Remember Mama.
She attended Hunter College High School and entered Barnard College in 1951
when she was sixteen.  At nineteen she left home and landed her first job in
publishing as a secretary in the literary agency Curtis Brown.  By that time she
had also begun work on her first novel, Come and Join the Dance,  which was
inspired by her determination to write about the real lives of young women,
including a frank treatment of their sexual experiences—a taboo subject during
the repressed 1950's. In 1956, she enrolled in a novel workshop at the New School,
taught  by the editor Hiram Haydn, who bought her book for Random House the
following year on the basis of its first fifty pages. Because of her tumultuous life, it
took her another five years to complete the novel.  Although long out of print, it is regarded by scholars like Ann Douglas, Nancy Grace and Ronna Johnson as an important contribution to Beat literature, since it was the first Beat novel by a woman.
In January 1957, Joyce Johnson met Jack Kerouac on a blind date arranged by Allen Ginsberg—the beginning of
an affair that lasted for two years. (Kerouac wrote about it in Desolation Angels.) She was with him on the September
night when the New York Times Review of On the Road brought him instant fame as the voice of his generation
and she soon began to experience the heady excitement of being in the midst of an ongoing cultural revolution
as the Beat movement spead throughout America.  She was also the firsthand witness of the destructive effects
of Kerouac's celebrity. Johnson considers this period the most important part of her education and remains
grateful to Kerouac for the encouragement he gave her to continue writing; she believes the many letters they
exchanged during their romance had a direct impact upon her writing style. In 1972, three years after Kerouac's
untimely death, she was able to get his experimental novel Visions of Cody published at McGraw-Hill, where
she was working as an editor.  It was the book he considered his masterpiece.
Come and Join the Dance was published in 1962, when Johnson was twenty-six, but it was not until 1978 that her
second novel Bad Connections was published.  The intervening years were filled with demanding editorial jobs,
two brief marriages, the birth of her son Daniel Pinchbeck, and the challenge of becoming a single parent.  Like
many women artists, she had to put the creative work that meant the most to her aside.  In 1981, when she was
the executive editor of the Dial Press, Johnson began getting up at dawn to work on her new book, the memoir
Minor Characters,  about her coming of age in the 1950's and her involvement with Kerouac and the Beat circle.
It had taken her twenty-five years to get the right perspective upon that time and to see her own story as it
related to the experiences of the young women of her generation.  In 1983, the book won a National Book
Critics Circle Award and has remained in print ever since.
Johnson's third novel, In the Night Café,  based on the story of her first marriage to the painter James Johnson,
who was killed in a motorcycle crash a year after their wedding, was published in 1987 to wide critical praise.
A chapter first published in Harper's  as a shsort story won first prize in the O'Henry Awards. Johnson's next
book, What Lisa Knew: The Truths and Lies of the Steinberg Case,  her first foray into investigative journalism
appeared in 1989 and received a front-page review in the New York Times.  In 2000, Johnson published Door
Wide Open: A Beat Love Affair in Letters, which contained her correspondence with Kerouac and a running
commentary that reflected her deepening understanding of his life and work.  Her second critically praised
memoir Missing Men was published in 2004. She continues to experiment with various genres—most recently
biography. In her new book, The Voice Is All: The Lonely Victory of Jack Kerouac, she feels she has broken new
ground in the intimate way she has examined the development of a writer.
As an editor, Johnson was well known for books that related to the Civil Rights movement and the New Left:
The Crisis of the Negro Intellectual by Harold Cruse; Blues People  by LeRoi Jones, Revolution for the Hell of It by
Abbie Hoffman, Coming of Age in Mississippi by Anne Moody; and Born on the Fourth of July by Ron Kovic.
After ending her publishing career, Johnson taught creative writing in a number of MFA programs, including
Columbia's School of the Arts and the New School.  Since 1984, she has been teaching a memoir workshop
at the 92nd Street YMHA.